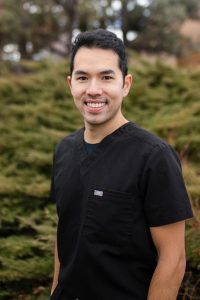 Dr. Greg M. Lee is passionate about dentistry and the relationships that he and his team have developed in the practice with our patients. When we see them around the bend on a trail, in a brewpub or at the grocery store, we want to be proud of the work we do.
Dr. Lee has completed over 150 hours of continuing education each year to become the best provider possible and offers the highest quality of care. He is currently enrolled in education at the Kois Center in Seattle. The Kois Center is a rigorous postgraduate dental education program accepting under 40 dentists per class, teaching evidence-based dentistry. At the Kois Center, Dr. Lee has met dentists who have traveled from Europe, South America and Asia for the privilege to learn dentistry at this world-class level.
The education taught at the Kois Center is based on independent scientific evidence reviewed every year. Consequently, as the reviewed evidence evolves, clinical protocols evolve and our practice evolves. We will always strive to offer effective, evidence-based protocols to facilitate predictable, successful outcomes for our patients.
One of Dr. Lee's favorite parts of dentistry is providing a comprehensive exam, essentially taking someone on a tour of their mouth with the aid of photographs. Most patients tell him they have never had an exam so thorough, and it stimulates a collaborative discussion, allowing our patients the opportunity to make informed decisions about the possibilities for their health care and how we may assist on the journey to their overall wellness.
Meet Our Team
Dr. Greg M. Lee is proud to present our fantastic dental team! Approachable and personable, our team of dental professionals has one goal: to treat our patients with the respect and care they deserve. We have team members who speak English and Spanish and are happy to get to know you as we help you on your dental journey. Call our dental office in Bend, Oregon, at 541-382-0414 and schedule a visit with our dentist.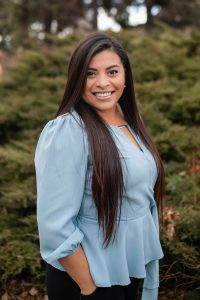 Edith
Administrative Assistant & Treatment Coordinator
Edith is the administrative assistant and treatment coordinator at Greg Lee Dentistry. Edith has been in the dental field for 12 years and her favorite part of the day is having the opportunity to build relationships with our amazing patients. It is important for Edith that our patients feel welcomed, and she goes above and beyond to make sure our patients feel heard. Edith was raised in Bend, Oregon, and grew up in all the beauty that Central Oregon has to offer. The time she most values is spending time with her family and her amazing son. For Edith, nothing makes her happier than being a supportive mother.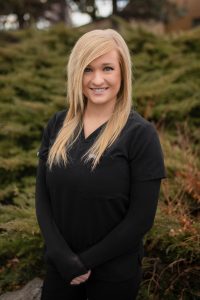 Kali
Registered Dental Hygienist
Kali is a Central Oregon native, and she received a bachelor's degree in dental health science from Pacific University. Being the daughter and granddaughter of dentists, she always knew she wanted to do something that made a positive impact on people's lives and health. Her passion for dental hygiene is exemplified by her dedication to connecting with her patients, showing them genuine compassion and providing excellent care with a gentle touch. In her free time, she enjoys being active both outdoors and at the gym and spending time with her husband, Frank, and their two dogs, as well as family and friends.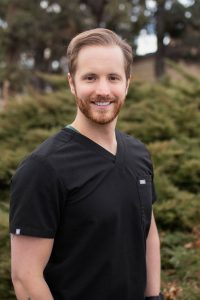 Frank
Registered Dental Hygienist
Frank is originally from St Louis, Missouri, and he grew up in the dental office of his father. He came to Oregon in 2008 to attend undergrad at University of Portland, then continued his education at Pacific University and received a bachelor's degree in dental health science in 2015. Since graduating, he has continued his education through multiple courses specializing in orofacial myofunctional therapy, diode laser therapy in periodontal treatment and advanced periodontal therapy from the Kois Center based out of Seattle. Frank and his wife, Kali, are excited to be welcoming their first child in July of 2023.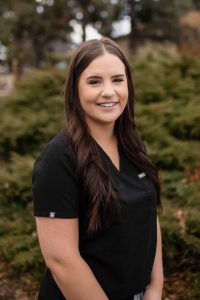 Maddie attended Central Oregon Community College and graduated in 2022 with her Certified Dental Assisting and Expanded Functions certifications. Having the opportunity to build relationships and create a comfortable environment for patients is truly what she enjoys most about her job. Outside of work, she loves spending time outdoors with her husband and their family and friends and exploring all that Bend has to offer!
Employee Testimonials